I visited Knebworth House a couple of times this summer taking a variety of cameras with me. Knebworth is a stately home in Hertfordshire and has become famous for hosting rock concerts. It has attracted some of the great monsters of rock such as Led Zeppelin, the Rolling Stones, Iron Maiden, Oasis, Robbie Williams (!?) etc, etc,

Less well known is the fact that some of the best British Scientists in the world have been busily bringing monsters of a different kind, ie dinosaurs, back to life in Knebworth's grounds; creating a real life Jurassic Park in Hertfordshire.

While two year old toddlers screamed in terror I managed to keep calm and shoot these puppies in glorious 3D with my faithful Nishika N8000. Vincent Price would have been proud of me and I hope you are too. For the technically minded the film used was Kodak Pro Color which I bought on Ebay off some bloke in Thailand.

I also manged to shoot off a few rolls with my holga and Vivitar UWS without ending up in a T Rex's tummy - those shots are buried somewhere in my huge backlog of images to process. In the meantime feast your eyes on these 3D corkers. Grrrrrrrooooooaaaaarr!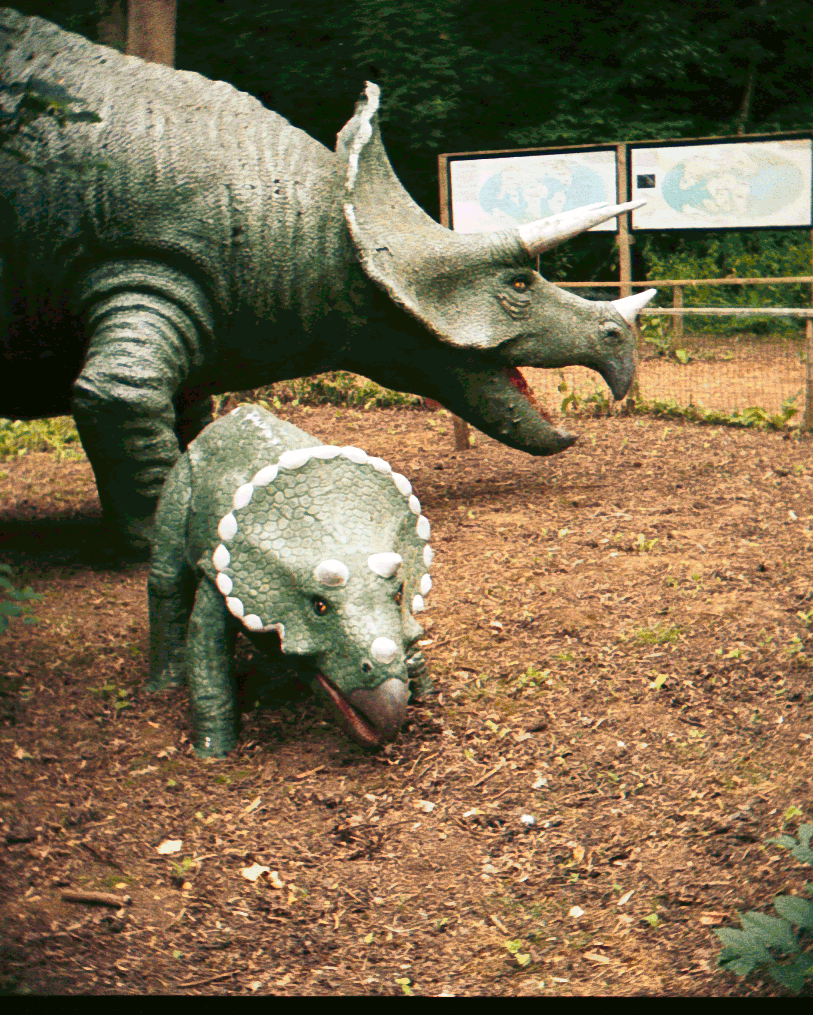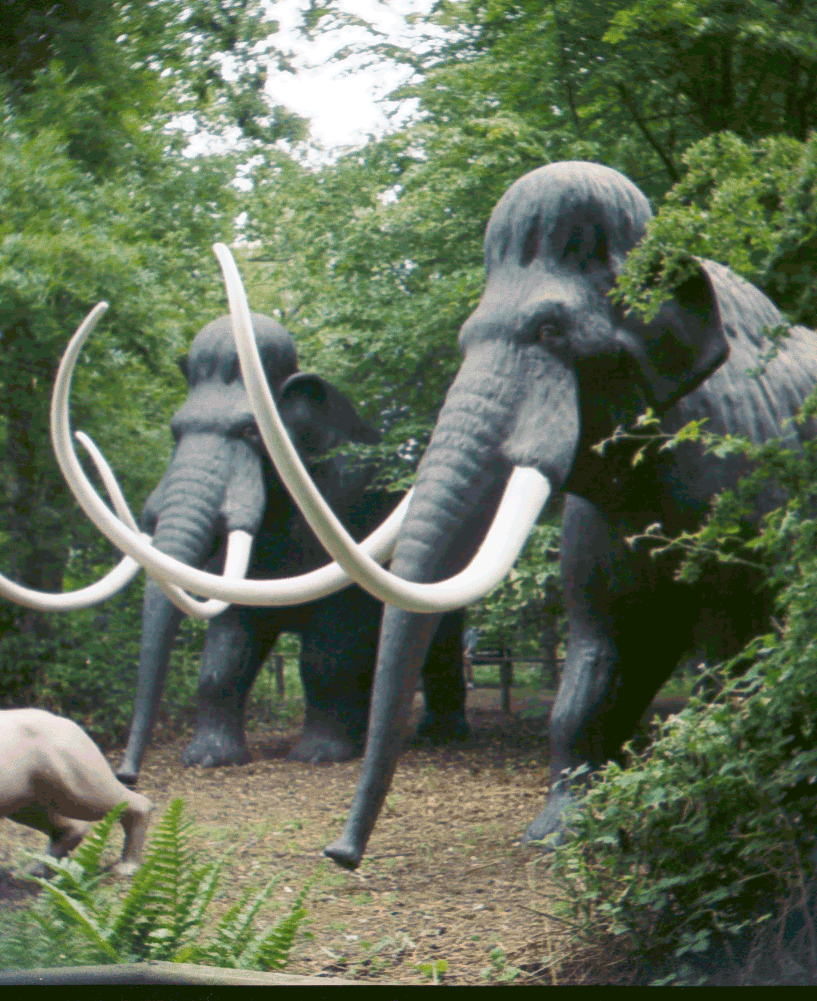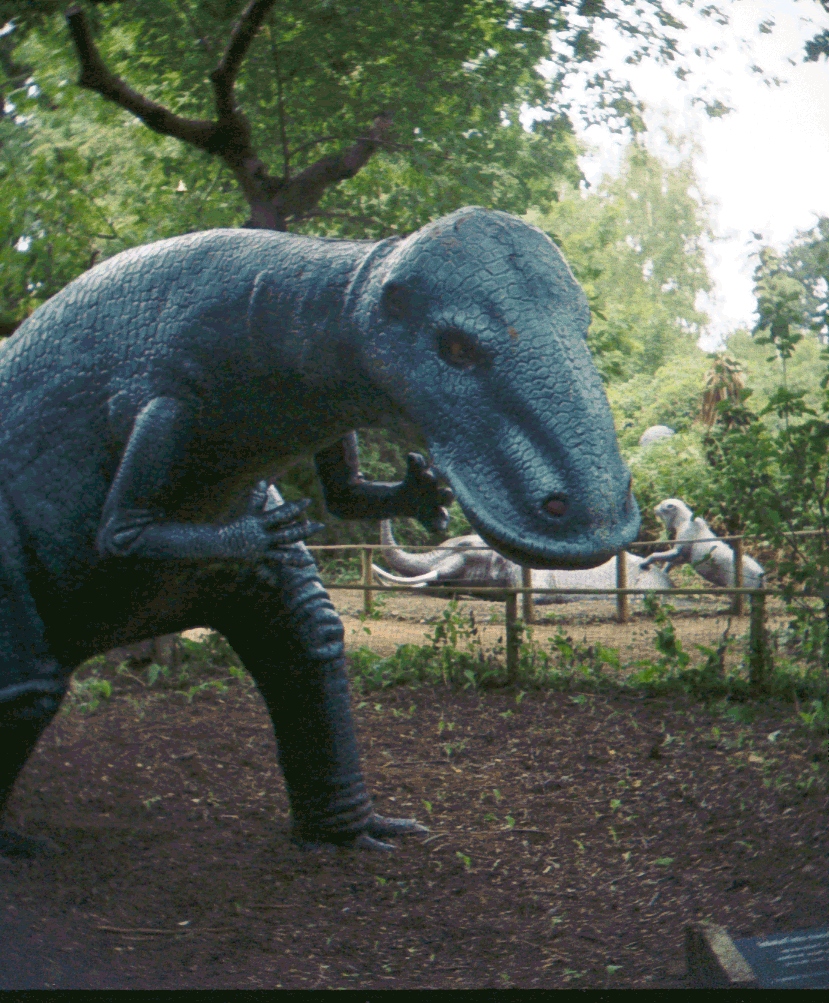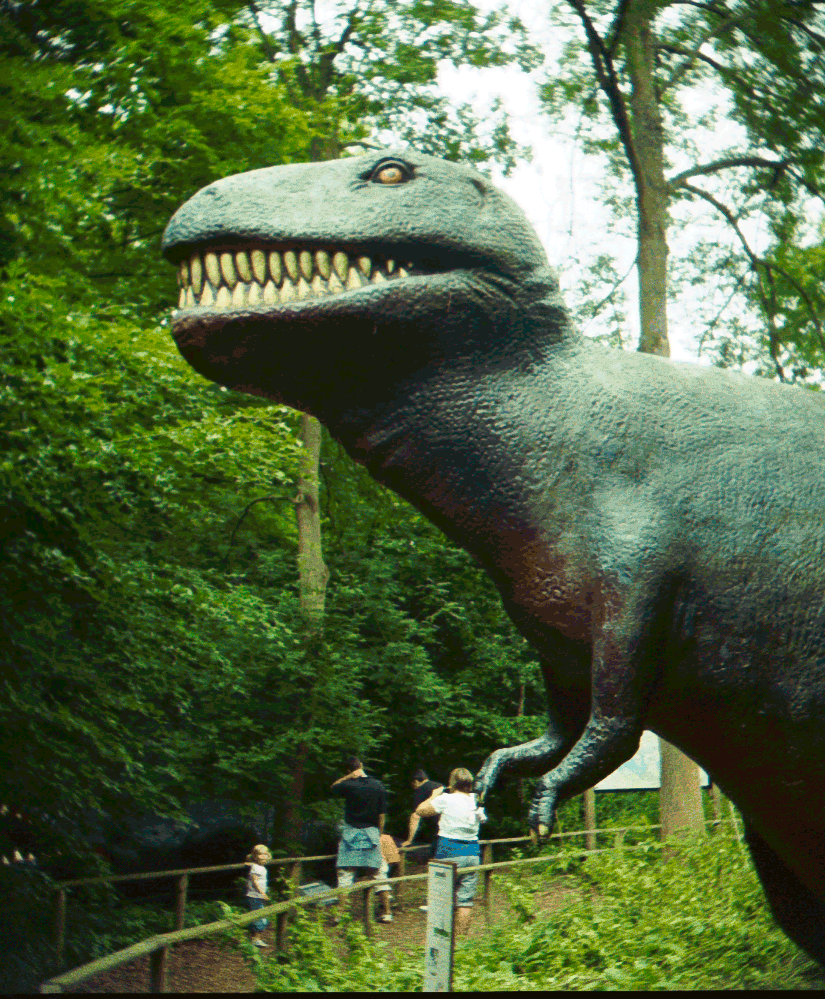 Be safe.